Due to COVID restrictions, there may be a delay in the delivery of products. #StaySafe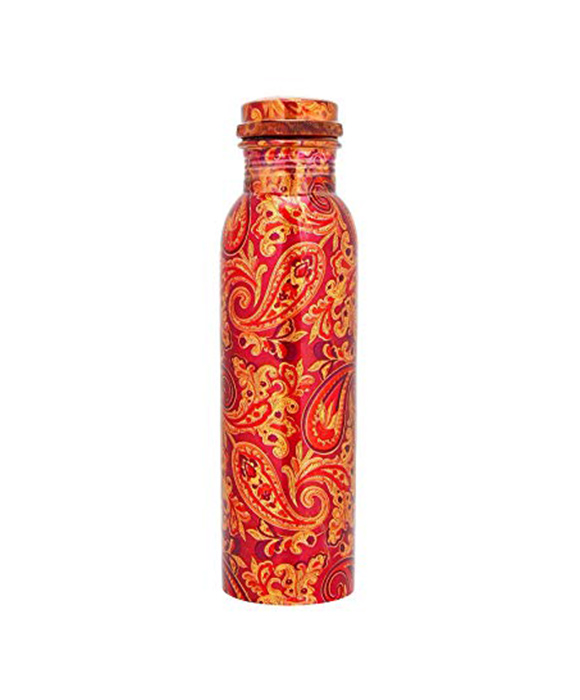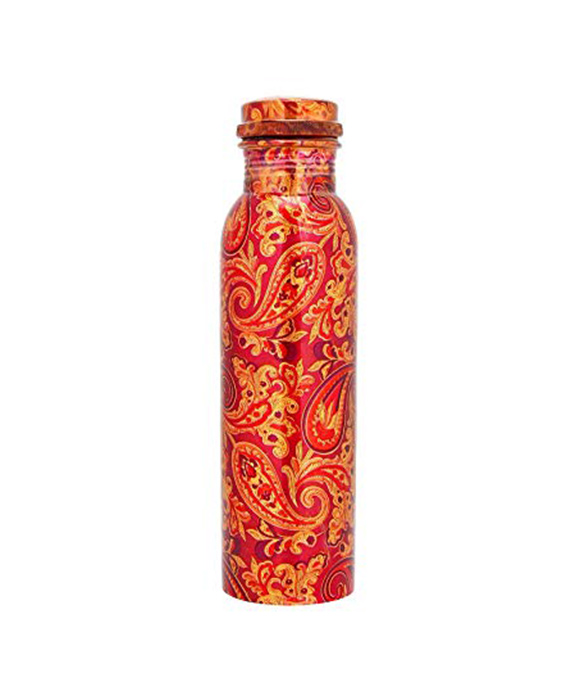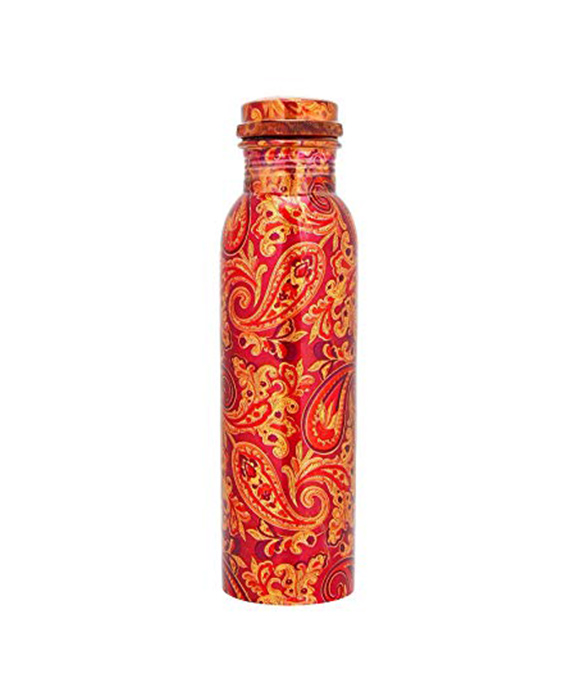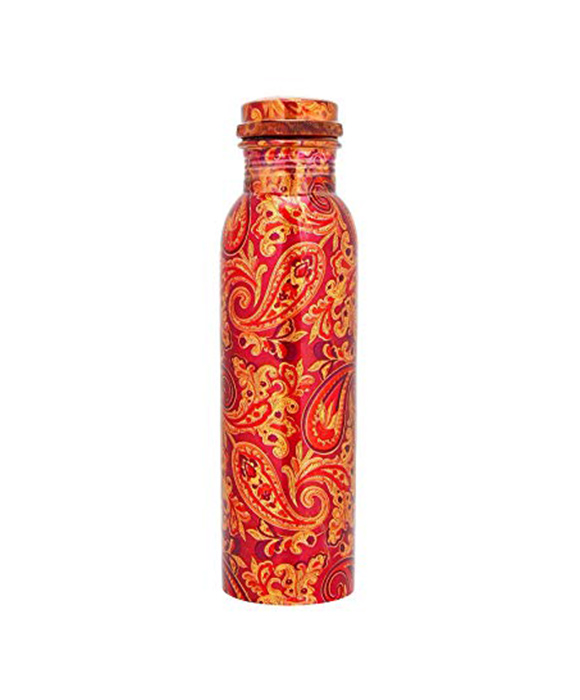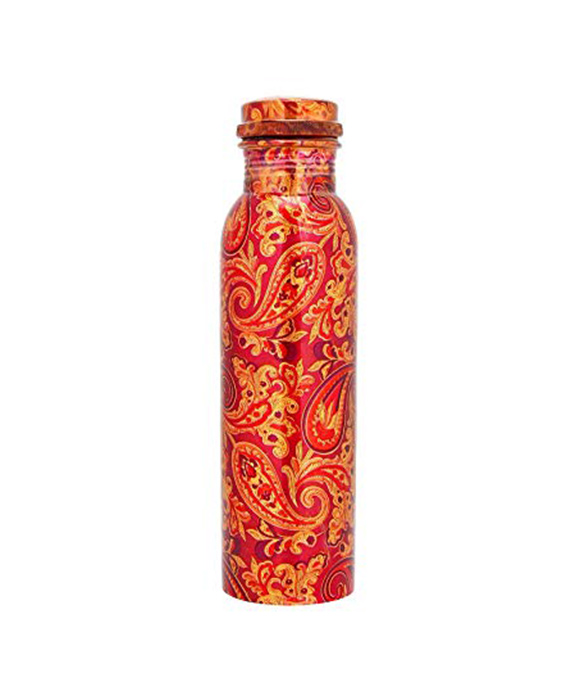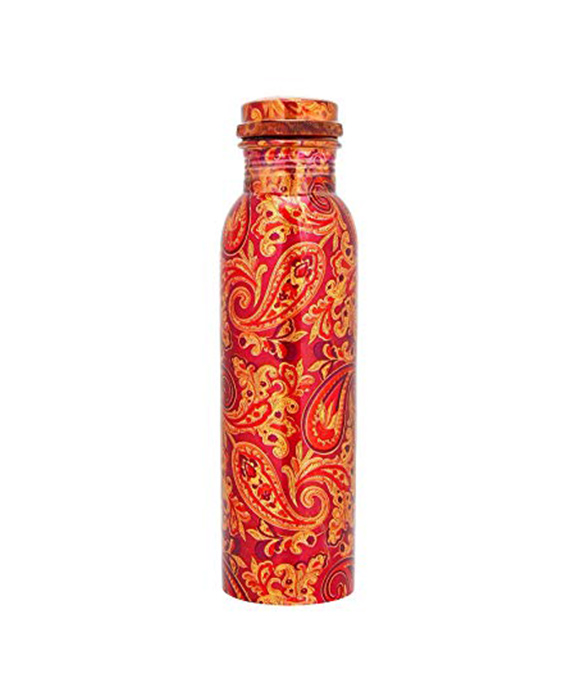 Modern Art Printed Pure Copper Bottle
Specifications
Material: Pure Copper

Capacity: 1000 ML

Height: 10 INCH

Weight: 300 Gram
General
Modern Art Printed Pure Copper Bottle
FEATURES: Pure Copper Outside Lacquer Coated Bottle: Color: Copper, Material: Pure Copper, Weight: 300 Gram, Height: 10 INCH, Width/Diameter: 2.75" INCH , Capacity: 1000 ML
HEALTHY HABIT: Water stored over night in copper Utensil is essential for hemoglobin synthesis, bone strength and immunity building. Copper helps in maintaining digestive health, healing wounds and relieving pains. Copper is an Antioxidant and anti-carcinogenic that prevents cell damage and slows aging. Copper is primary element to produce melanin (pigmentation of eyes, hair and skin) in human body.
ARTISAN CRAFTED Handmade metal ware is made by skilled craftsmen in India.
Prevents Cancer :- Copper promotion of angiogenesis has been known for more than two decades. Copper stimulation of factors involved in vessel formation and maturation, such as vascular endothelial growth factor, is mainly responsible for its angiogenesis effect. Because water stored in a copper bottle is loaded with anti-oxidants, it is also effective at helping prevent and fight off cancer.
DECLARATION - Buy Original JaipurCrafts products from the seller "JaipurCrafts". JaipurCrafts is a Registered Brand Does not Authorize any other seller to sell their products under their Name. JaipurCrafts does not provide any Quality assurance of FAKE products bought from other sellers.